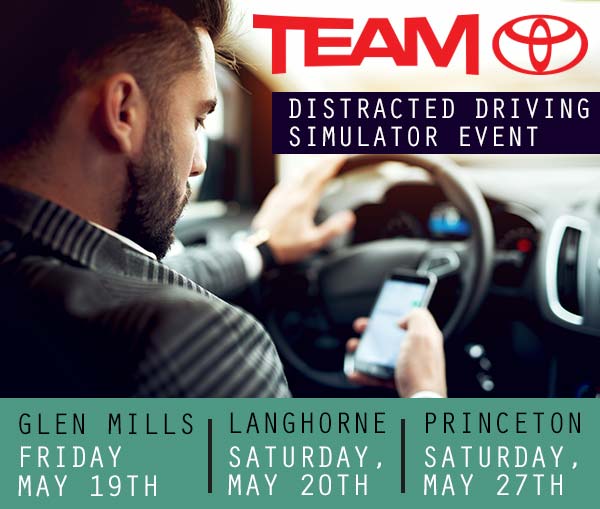 Learn About the Dangers of Texting While Driving 

Distracted Driving continues to be a major cause of motor vehicle collisions, especially amongst young people. As our teens and young adults begin to drive, it is important that they realize the importance of safe driving behaviors. This award-winning simulation technology allows participants to experience the risks of Distracted Driving first hand - while in a Virtual Reality environment.
Team Toyota of Langhorne is making the Distracted Driving Education Program, an eye opening and lifesaving intervention, available to you!
There is no cost for this program and is open to all drivers.



Friday, May 19th
Glen Mills
1050 Baltimore Pike
Glen Mills, PA 19342
484.845.7950

Saturday, May 20th
Langhorne
746 E Lincoln Hwy
Langhorne, PA 19047
888.388.0397

Saturday, May 27th
Princeton
2871 US Highway 1
Lawrenceville, NJ 08648
888.398.1579